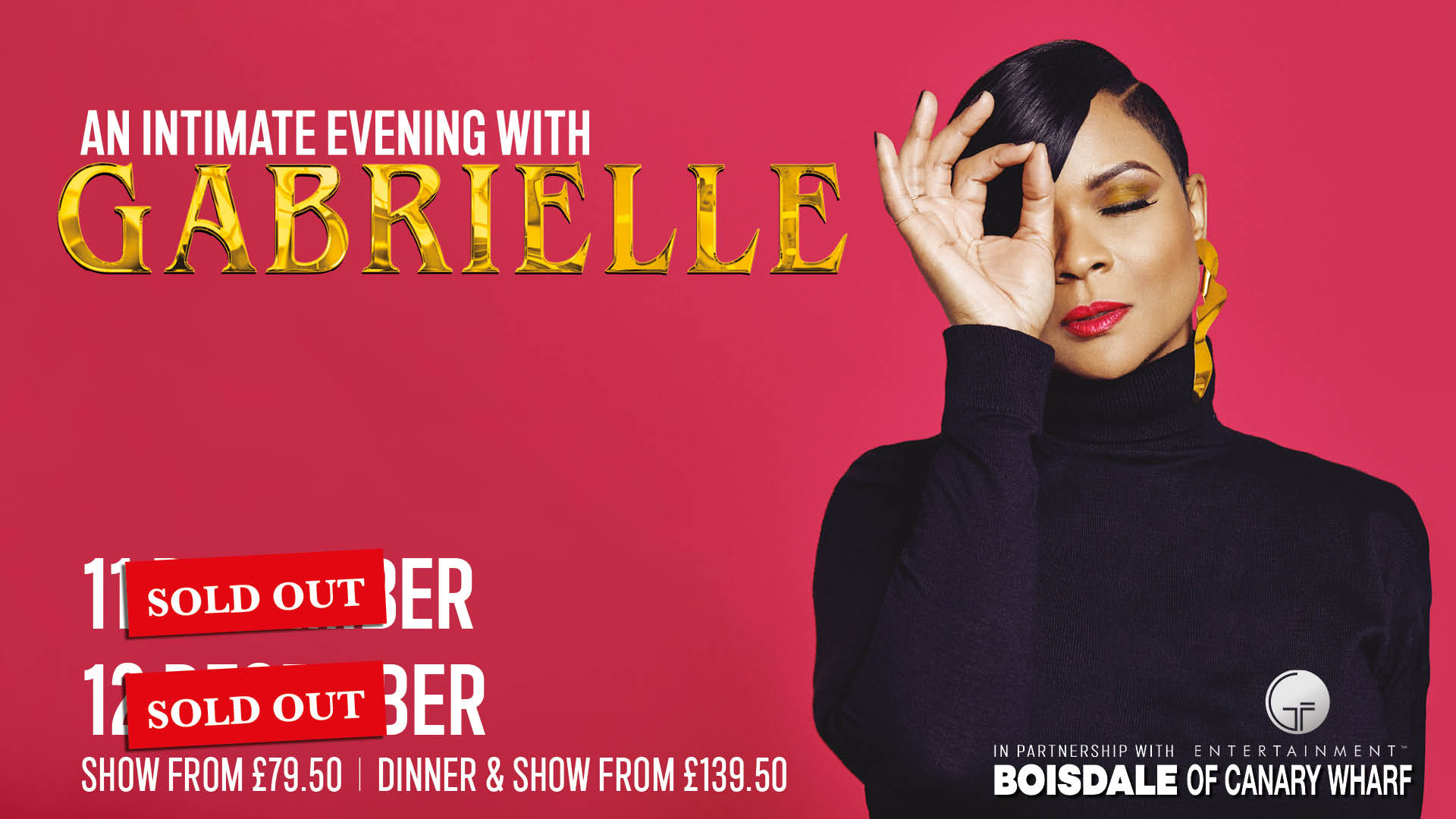 Celebrating Two Sold Out Shows with Gabrielle at Boisdale
We hope you all had a wonderful Christmas – albeit a slightly different one to usual. We're still feeling festive here at GF Entertainment and we're ending the last blog post of 2020 on a high! We're pleased as punch to announce that Gabrielle's 'An Intimate Live Performance at Boisdale of Canary Wharf' in December received not one but two sold-out shows – a real gem in our portfolio!
Gabrielle performs intimate gig at the Boisdale, Canary Wharf, London
Supported by Yamaha Music London, the shows were a celebration of the 20th anniversary of Gabrielle's number on album, 'Rise' – which spent three weeks topping the charts. The events saw Gabrielle revisiting the album, while playing other iconic hits and favourites amongst the fans – including 'Dreams', of course. Guests were also spoilt with an exquisite two-course dinner the Boisdale Restaurant; offering ultimate party vibes and a truly memorable experience for the evening.
If you missed your chance to see the legendary Gabrielle in action, don't fret folks as you'll find her touring the UK in 2021. Keep your eyes peeled for more information coming soon – in the meantime, have an epic New Year! Don't forget to keep up with the latest news and events over on the 'gram!