Experience a symphonic journey like no other as you step inside the world of your favourite film from the comfort of your superyacht.
From the minds of GF Entertainment and official Steinway & Sons artist, Vincent Corver, comes the ultimate luxury film-watching experience, brought aboard your deck to watch under the stars, just for you
This exclusive one-of-a-kind film night will have you choosing a film you've always dreamed of being immersed in as Vincent Corver, alongside his stunning Steinway Grand piano, takes you on a breathtaking musical journey through the likes of Titanic, Interstellar, Inception, Schindler's List, Gladiator, and other classics featuring iconic soundtracks.
never-before-heard melodies and storytelling.
You won't simply be listening to the film's original score. Instead, you'll see your favourite film with a new set of eyes.
In a showcase of musical artistry, Corver will guide your senses and imagination through the highs and lows – the thrills, the romance and the tension – all while weaving in his own playfulness and personality into the film at the most wonderfully unexpected moments. These newly created compositions are beautifully designed to channel the emotions of your chosen film into never-before-heard melodies and storytelling.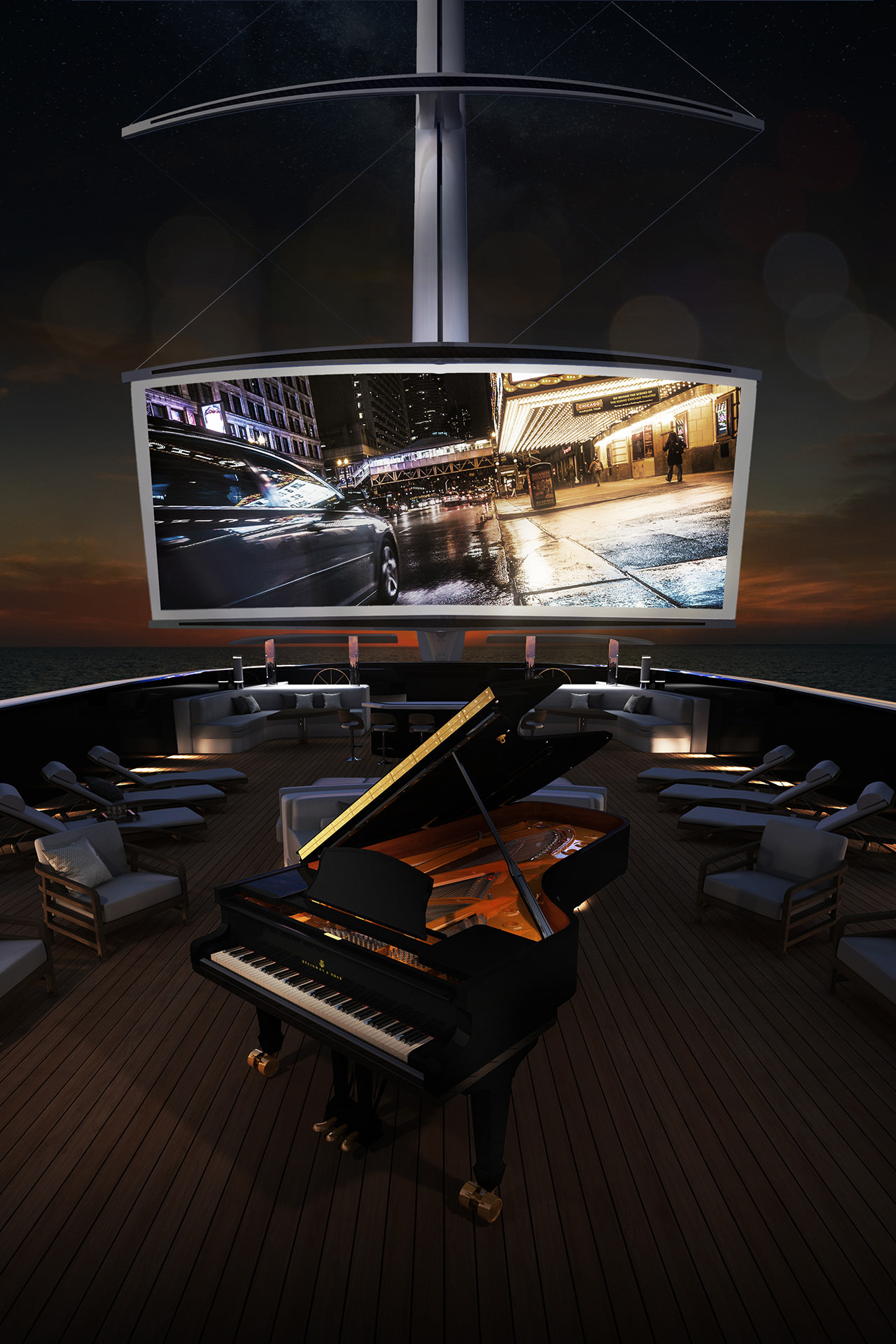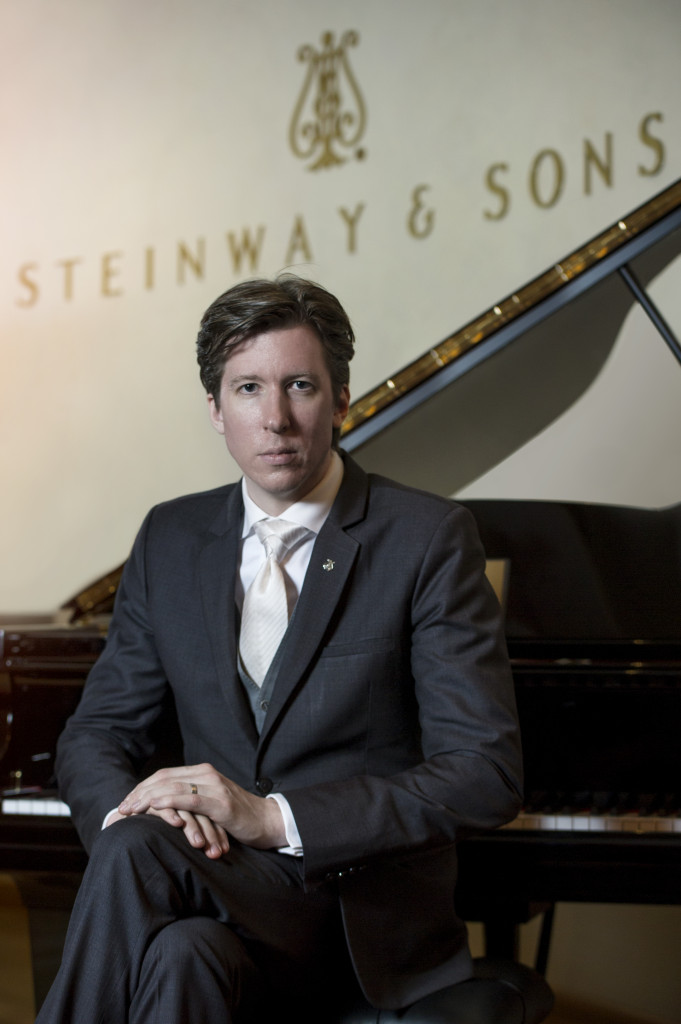 A personal and bespoke watch party
If you have your own personal films or favourite memories that you want to show off – a family documentary, graduations or even your daughter's wedding video, Corver can create an entirely bespoke piece of music just for those special moments. Think of it as your own private, completely personlised watch party.
The true beauty of this immersive film-watching experience is that it's tailored to you – impossible to recreate. While everyone can experience a film scene or family memory on the big screen, never again will anyone hear Corver's exclusive compositions transform it into something else entirely unique. No one except you and your guests as you live in the moment.
We can also arrange other immersive experiences with Vincent Corver to suit every taste.
MEMORIES FOR LIVE MUSIC & HIGH ART CUSINE
A program that synergises a selection of dedicated composed piano pieces with small-bite culinary signature masterpieces, with the aim to present guests with an unparalleled type of "multi-senses, collective culinary experience". The synergy between food and music is effectively shaped by the synchronized music to the tasting events; 1. Seeing, 2. Smelling, 3. Pre-tasting and 4. After-tasting of the food.
All masterpieces are to be titled lifetime events such as: "first kiss", "first teddy bear", "first jump into the deep water", "mama's perfume", etc. Memories that are all profoundly engrained in many of us and so much define people as core human-beings. The program requires the full collaboration between both Chef and Vincent Corver, to be discussed and finally performed to a select number of VVIP guests.
BESPOKE SOUNDTRACKS
The creation of a fully bespoke piece of music for your luxury residence/resort or your superyacht by Vincent Corver. The music will be created in the recording studio in Switzerland at Vincent Corver Music GmbH and can be enjoyed for a specific duration or for a lifetime, dependent upon the licensing option agreed.
Vincents Corver has created bespoke soundtracks which are played onboard the 77m La Datcha superyacht and within the Ultima Collection properties worldwide.