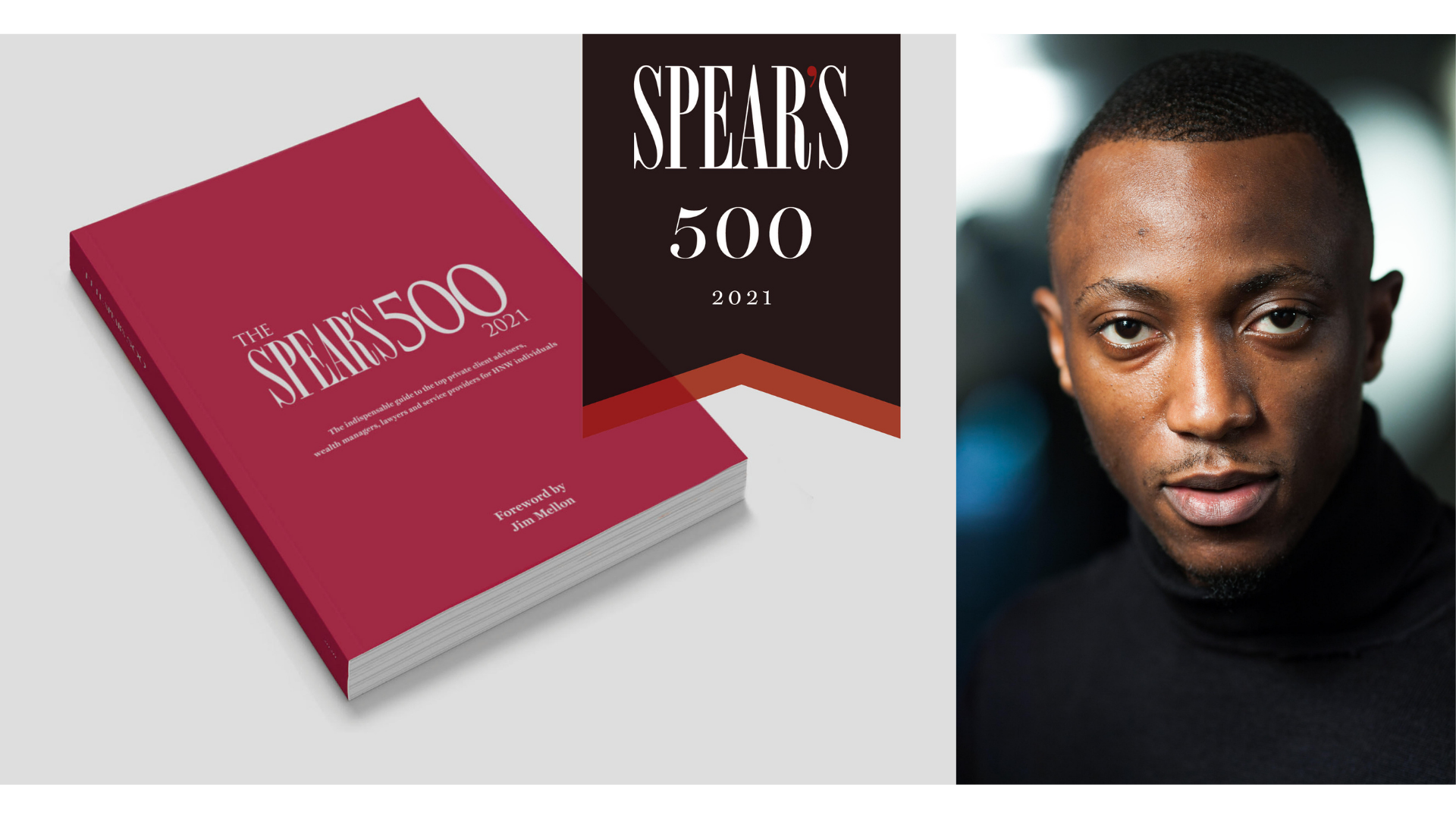 Making a Debut in Spears 500
We hope you're all well and staying during lockdown. We know times are tough but we're looking forward to brighter, exciting times this year. We're over the moon to announce that we've been featured in 2021 Edition of

Spears 500

– what a way to start the year!
'We provide UHNWs with a link to A-list artists and DJs, as well as access to some of the most sought- after invitation-only events in the world,' says Emmanuel Akintunde, summing up the exciting premise that underpins GF Entertainment. A trained actor who trod the boards in London's West End, Akintunde says the business's edge is its direct relationships with artists and their management. 'This allows for quicker decision-making, more accurate pricing and fewer middlemen, all of which makes for much smoother transactions and bookings.'

Having set up the company in 2014, when he was just three years out of university, it's been a dizzying ride for London-raised Akintunde to find himself providing his services to the notoriously exclusive superyacht industry. '60 per cent of our clients are superyacht owners,' he says. Asked to give a highlight from the year, the young entrepreneur offers to 'narrow it down to a couple'.' We were able to procure "tier one" tickets to a sold-out Celine Dion concert in Monaco for an Australian billionaire client,' he says; tier one being a status that is only given to Monegasques and Monaco residents.'We were also able to get two clients into the Brit Awards and the Serpentine summer party in London,' he adds.
As well as heading up the company, Akintunde is involved with Yachting Ventures – an accelerator programme for yachting entrepreneurs – and a member of Young Professionals in Yachting, an international network with chapters in Monaco and five other countries.
You can read more over at Spears 500. In the meantime, keep up-to-date with our daily news and events over on Instagram at GF Entertainment.