Introducing GF Entertainment's Immersive Piano Add-On Experience
As
featured in Forbes
, GF Entertainment's Immersive Piano Add-On is a symphonic live experience designed to bring the magic of yacht owners' and guests' favourite films aboard the comfort of your own deck.
Created by our own Emmanuel Akintunde, this experience concept is inspired by the orchestra-accompanied film screenings you often find performed at London's Royal Albert Hall. This is that, but with luxury, comfort and personalisation turned up to the max as your movie night becomes a symphonic journey under the stars, above the waves.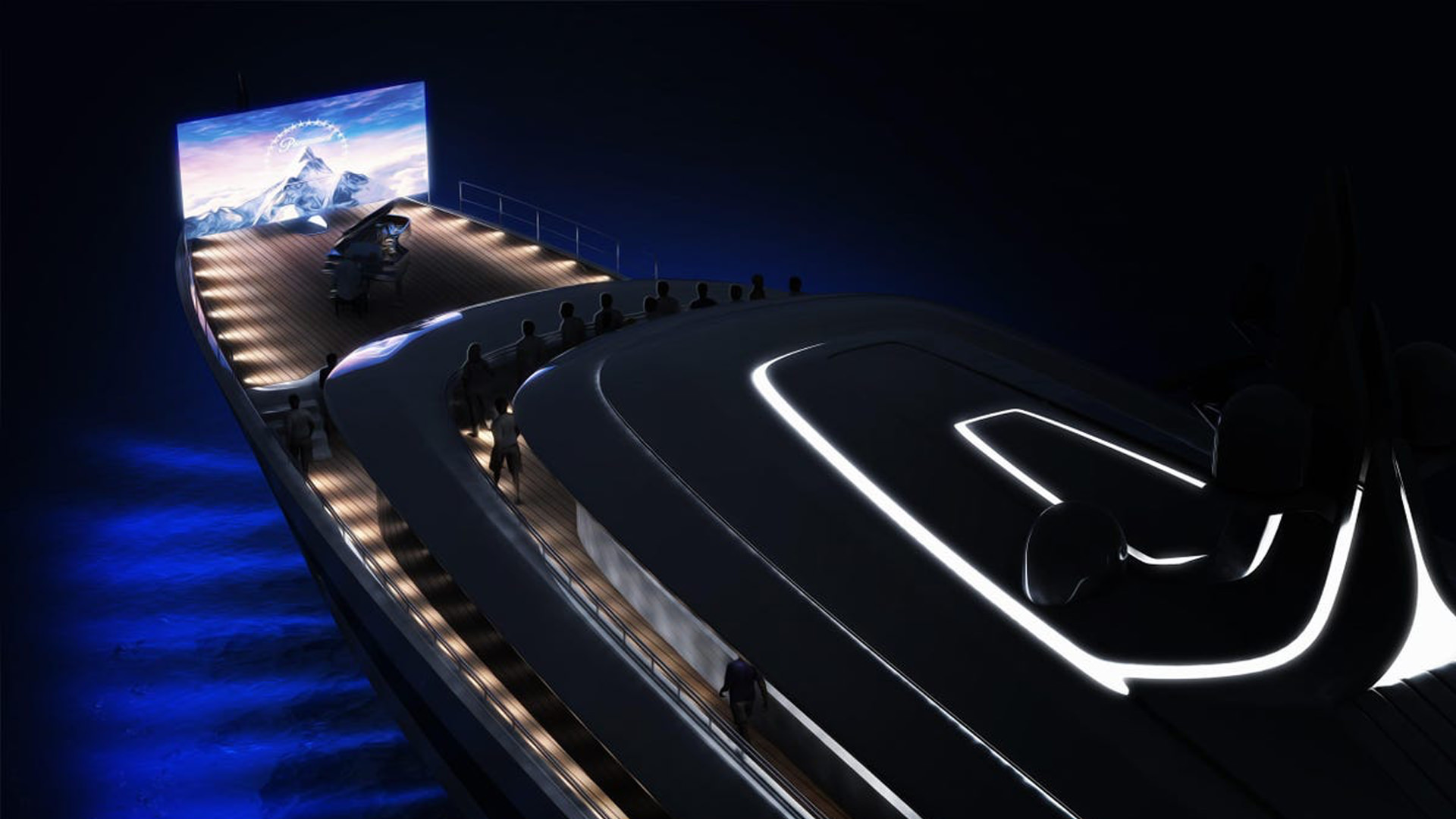 As always, GF Entertainment is proud to work alongside official Steinway artist, Vincent Corver to bring you this ultimate luxury movie night experience. 
Whatever mood or experience you're looking for, Corver can reimagine a film through his piano mastery, composing brand new music right before your eyes, completely tailored to you and your guests. These newly created compositions add a new level of depth and nuance to what you're witnessing on screen, even iconic scenes from classics like Titanic, Interstellar, Inception, Schindler's List, Gladiator and more.
With Corver, you can expect to be taken on a breathtaking journey through every emotion, turning each frame into an unforgettable memory, all while weaving in his personality and playfulness at the most unexpected moments. 
For truly exceptional sound, the team here at GF Entertainment can bring a Steinway grand piano on board your yacht, alongside a quality audio reproduction system and an onsite audio specialist for piano amplification and master signal mixing.
It's not just for blockbusters either. If you have your own personal films or memories to showcase, like a family documentary, wedding video or something else entirely, Corver can create an entirely bespoke piece of music to transform your life's greatest moments into a musical masterpiece. 
Superyachts are designed to offer once-in-a-lifetime experiences that are out of this world. You wouldn't usually expect a movie night or watch party to be the first choice for entertainment, but GF Entertainment's Immersive Piano Add-On combines the exclusivity of a private concert with the comfortable excitement of a state-of-the-art cinema, all tailored to you and impossible to recreate.
"I believe the piano is by far the most versatile instrument in the world, capable of creating emotive musical worlds, often experienced beyond the conscious mind. I have been experimenting with piano add-ons for over 10 years.
The immersive idea of Emmanuel's is really taking this to the next level, allowing for a redefined way of experiencing any film, with an even deeper sonic experience. It's a superb feeling taking a select audience into a captivating, artistic embrace."
If you're interested in booking the Immersive Piano Add-On, get in touch and we can discuss creating your own unique cinematic experience.