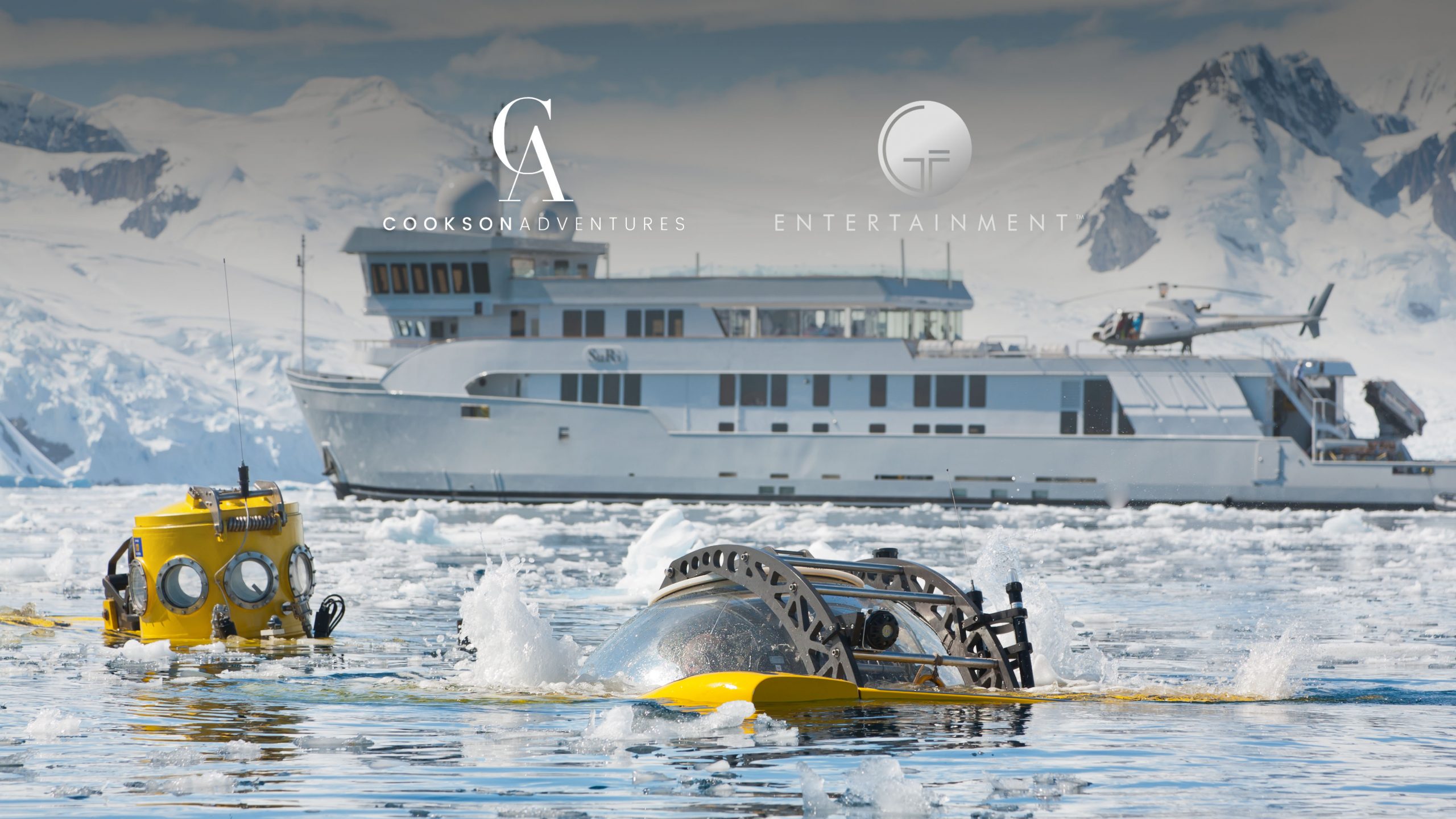 Introducing… Ultimate Antarctica with Cookson Adventures
A 24-day expedition across ice, air and water. Experiences don't get much better than this… Antarctica is calling your name!
We're back on the blog this month to bring you some BIG news! GF Entertainment and Cookson Adventures, a leading adventure travel company for personalised luxury escapes, are bringing you the 'Ultimate Antarctica' all-encompassing expedition. This is your chance to immerse yourself in the magic of the glistening white stretches and experience everything that this epic corner of the world has to offer.
Explore the South Pole and Peninsula, stay at the only luxury camp in Antarctica's interior, enjoy an unforgettable flight to the Geographic South Pole and voyage around the wildlife-abundant Peninsula onboard the 77-metre luxury explorer yacht; M/Y Legend.
The team who will be taking you on the journey hold several records on the continent. This includes the youngest and fastest team to reach the South Pole, the first to reach the 'Southern Pole of Inaccessibility' by foot and the first to cross the continent from east to west. Impressed? Us too! You'll be in safe hands while exploring the planet's final frontier – what more can you ask for?
So, let's get down to the nitty gritty stuff. Your journey begins in Cape Town, South Africa. The first wow-factor moment to document will be the approach in a Gulfstream jet, where a city of icebergs will slowly emerge before transforming into a solid layer of sea-ice that runs for hundreds of kilometres. You'll eventually reach Whichaway Oasis, White Desert's new eco-camp, where 200-metre iridescent blue ice tunnels await – along with 28,000 emperor penguins and their chicks!
You'll also have the opportunity to embark to the Geographic South Pole. It's renowned for its infamous explorers and difficulty to reach. Cookson Adventures explain, "Around 40,000 explorers visit the periphery of Antarctica each year, yet less than one percent of that number ventures deep into the continent's white desert." Who's up for the challenge?
The journey doesn't end there! On the next leg of your adventure you'll be flying across snow-tipped mountains and emerald rivers of Torres del Paine in Patagonia, linking the continents of Africa, Antarctica and South America. Patagnoia offers a setting that is hard to find elsewhere, with cowboys riding horseback, mountain biking and glacier hiking. You'll then head back to the coastline of Antarctica to board the 77-metre luxury explorer yacht. This boasts a helicopter and 3-seater submersible onboard, meaning you can soak up the magnitude of Antarctica's icebergs from the sky or deep underwater. You'll even spot penguins and leopard seals scouting for prey and enjoying a dip in the sea.
Below the surface is a playground for whales. In the summer months, expect algae blooms, krill-rich waters and mammals that travel far and wide. With the Cookson tracker, you may even be lucky enough to spot a killer, minke or humpback whale! What are you waiting for?!
This 24-day experience is available for the 20/21 and 21/22 seasons. For more information, contact GF Entertainemnt at: antartica@gf-entertainment.com.